7 THINGS YOU MIGHT NOT KNOW ABOUT ILLEGAL PETE'S (BUT SHOULD)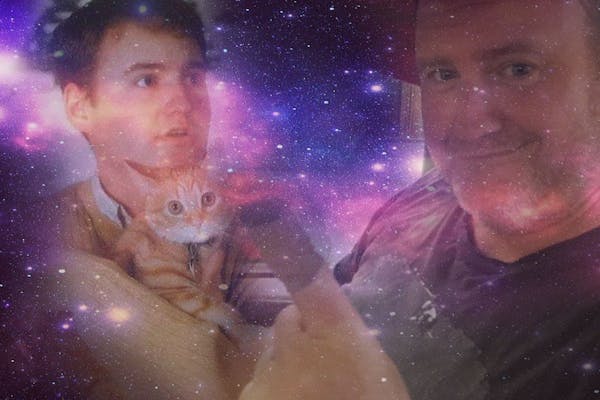 We thought we'd share with you 7 things you might not know about Illegal Pete's, but you should…
1. There is a living, breathing human being named Pete who started Illegal Pete's. He grew up in Littleton (go Littleton Lions!), he went to college in Boulder (Go CU Buffs!), and for over20 years has been running Illegal Pete's.
2. Illegal Pete's runs a record label, Greater Than Collective, committed to helping out artists in our community. Greater Than currently works with 9 bands (Ark Life, A. Tom Collins, Esme Patterson, Ian Cooke, The Epilogues, The Knew, Brent Cowles, Land Lines, and Bud Bronson & the Good Timers) and 3 comedians (Adam Cayton-Holland, Andrew Orvedahl, and Ben Roy). It's our goal to help these local artists become national / international acts. Visit our online store to check out our releases as well as Illegal Pete's T-shirts. Just over the past few weeks, our artists have performed on Conan O' Brien, The Tonight Show with Jimmy Fallon, and we had an artist's music featured on an episode of the show, Nashville. Here are a couple videos:
3. Illegal Pete's proudly serves Niman Ranch meats. Niman Ranch works with over 700 independent American farmers and ranchers with hogs/cattle that are: Humanely Raised by the Largest Network of U.S. Family Farmers and Ranchers, Never Given Antibiotics or Added Hormones – Ever and Fed Only the Finest All Vegetarian Feeds.
4. Illegal Pete's has a Starving Artist Program that gives out of town bands a free meal while on tour. We've fed thousands of bands (even some that aren't starving) like Weezer, Elton John, Dave Chappelle, Morrissey, Brian Posehn, and lots of others. If your favorite band is coming to town, have them visit this page. We do this because as music fans, we like supporting these upcoming bands while they travel through our fine state.
5. Illegal Pete's does something very simple that the other folks don't do: as a final step, we mix the ingredients in your burrito. Illegal Pete's made a commercial highlighting this final step featuring our 3 comedians collectively known as the Grawlix. The commercial was filmed in Denver, featuring an all Colorado crew. It debuted on Funny or Die and also lives on our youtube channel.
6. Illegal Pete's believes in creating opportunities for children and families in underserved communities and in providing funding to local arts and music programs. We want to be an integral, unique part of every neighborhood in which we reside. We do not want merely to make a good profit, but rather seep into the sidewalk and become a portion of the whole.
7. Here at Illegal Pete's, we pride ourselves in developing our staff and it gets said a lot, but we truly consider our staff to be part of our family. Our managers all started working at Illegal Pete's in entry positions. We take pride in seeing what our employees do after they leave Illegal Pete's. Some of our past staff have started some great companies like The Denver ComicCon and Capellos Gluten-Free, Grain-Free Pastas. Since we love music, we also have lots of staff in some really great bands like The Epiliogues, Dirty Few, A Band In Pictures, Best Creeps, The Parlor Pickers, Dude Babes, Gin Doctors, Son Survivor, Wayfarer, Sunboy, Jermaine Smith and the Sex Party, The Royal, and many others.
There's a lot more to Illegal Pete's if you scratch the surface. Ultimately, we want you to come visit our restaurants and experience Illegal Pete's for yourself!