ILLEGAL PETE'S INTRODUCES ITS ROCKSTAR INITIATIVES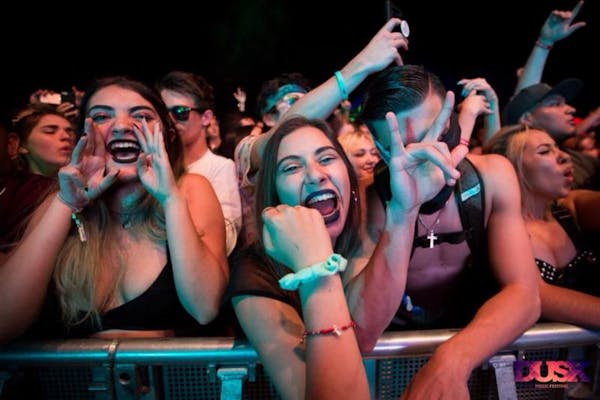 BURRITOS, BUDDIES, BEER & BANDS: OPENING IN TEMPE THE WEEK OF SEPTEMBER 24, ILLEGAL PETE'S NEWEST RESTAURANT & BAR IN TEMPE WILL HOST MUSICIANS, EAT N' GREETS & LIVE SHOWS
Colorado's iconic Mission Style Mexican restaurant and bar with a SoCal twist is opening its newest location at 525 S Mill Ave.
Details on the Grand Opening to come!
For twenty years, Colorado guarded its greatest-kept secret source for beautiful behemoth Mission-style burritos: Illegal Pete's opened in 1995 in a 600-square-foot location on the Hill in Boulder. But in 2015, Illegal Pete's ventured out-of-state for the first time with a new Main Gate location in Tucson, quickly becoming an Arizona institution. On the week of September 24, the fast-casual concept opens its second Arizona location in Tempe on the historic Mill Ave. drag, and with it, hopes of supporting Arizona music just as Illegal Pete's has supported Colorado music.
>> Read about Illegal Pete's latest Denver music initiatives <<
The ability to craft customized burritos, tacos and nachos with fresh ingredients on the spot (think All Natural meats, including Niman Ranch beef and pork) makes Illegal Pete's a regular feature in the diet of any college student, busy parent or otherwise hungry person. Not to mention the famous queso, which you can literally buy by the case. Or the regular Best Of mentions each year in local alt-weeklies. Or the "Mix," which brings it all together.
But the Illegal Pete's experience doesn't stop at the food. It's about the local bands playing live shows, or the old punk tunes blaring from the speakers.
We recently announced our community support initiatives, which included an Open-Source Community Space, Fundraisers & Sponsorships and our Living Wage Initiative. Illegal Pete's harbors a special place in our hearts for music; consider the company's memorable 20th Anniversary Party, when President Pete Turner filled Red Rocks Amphitheater with thousands of employees, friends and customers as his favorite bands performed: Lucero, Built to Spill and Nathaniel Rateliff & the Night Sweats. Today, we're psyched to introduce our music programs that as face-meltingly cool as our favorite guitar solos: Starving Artists, Live & Local Shows, and Dusk Music Festival.
Left to right: Marketing Director Virgil Dickerson and President Pete Turner at Illegal Pete's 20th Anniversary Party at Red Rocks.
Illegal Pete's #StarvingArtists Program
Years ago, our marketing director Virgil Dickerson went on tour with a band, and saw firsthand just how hard it is to find a decent meal on the road. He visited a restaurant in Albuquerque called Fred's Breads, which served touring musicians for half off. Inspired, he approached our president Pete Turner, asking to start a band discount program. Pete went one step further and offered to feed touring bands for free.
Illegal Pete's Starving Artists program feeds touring artists--musicians, bands and various performing acts--when they travel through Colorado and Arizona. Bands simply sign up on the website in advance, and are visited by the Burrito Fairy, who unlocks the secret code to free Illegal Pete's burritos during their visit.
Hosting touring musicians provides a much-needed rest stop for road-weary artists, and it makes Illegal Pete's a helluva lot more fun to hang out at, with the potential for rockstar sightings at any moment. Most of the bands we serve are indie bands, but we've also proudly served Kendrick Lamar, Morrissey, Weezer, Elton John and more.
To sign up, bands must be traveling from outside of Arizona and sign up on our website, preferably with one week advance. Arizona bands, we're sorry, we can't feed local bands with this program, as we'd go out of business! But we have more initiatives for you below.
Get it Hot: Live & Local Music
We hold the belief that the delicate taste of burritos and beer are only enhanced when paired with some excellent tunes. We host live music from local bands at all of our locations, typically about one show per week.
All of our shows at Illegal Pete's are all ages and free to the public, but we still pay the bands! Don't like heavy metal with your nachos? They only happen about once a week, and thankfully we have a patio!
Illegal Pete's also hosts national acts for impromptu sets, sometimes in conjunction with the Starving Artists program. Our Eat n Greets give fans a chance to hang out with their favorite bands in a casual setting, eating burritos with their favorite band and watching the musician spin records or play a casual set.
We'll probably be getting our new location settled before we begin live shows, but stay tuned! Interested bands should email music@illegalpetes.com to access our booking form. And keep an eye on our concert calendar here.
The band Trees performs at Illegal Pete's; image from Westword
Dusk Music Festival
Illegal Pete's is proud to have co-founded Dusk Music Festival in Tucson in 2017. Following up a blockbuster 2016 festival that showcased Steve Aoki, Big Sean, Vince Staples, Louis the Child and Milky Chance, the 2018 festival (November 10-11) will again feature a diverse lineup of local, regional and national artists, the best food Tucson has to offer, craft beer and cocktail options, backyard games, an arcade, city-wide art installations, Before and After DUSK concerts and many more new traditions.
For tickets and to learn more, visit duskmusicfestival.com.