Meow Wolf Maker Party at Redline Denver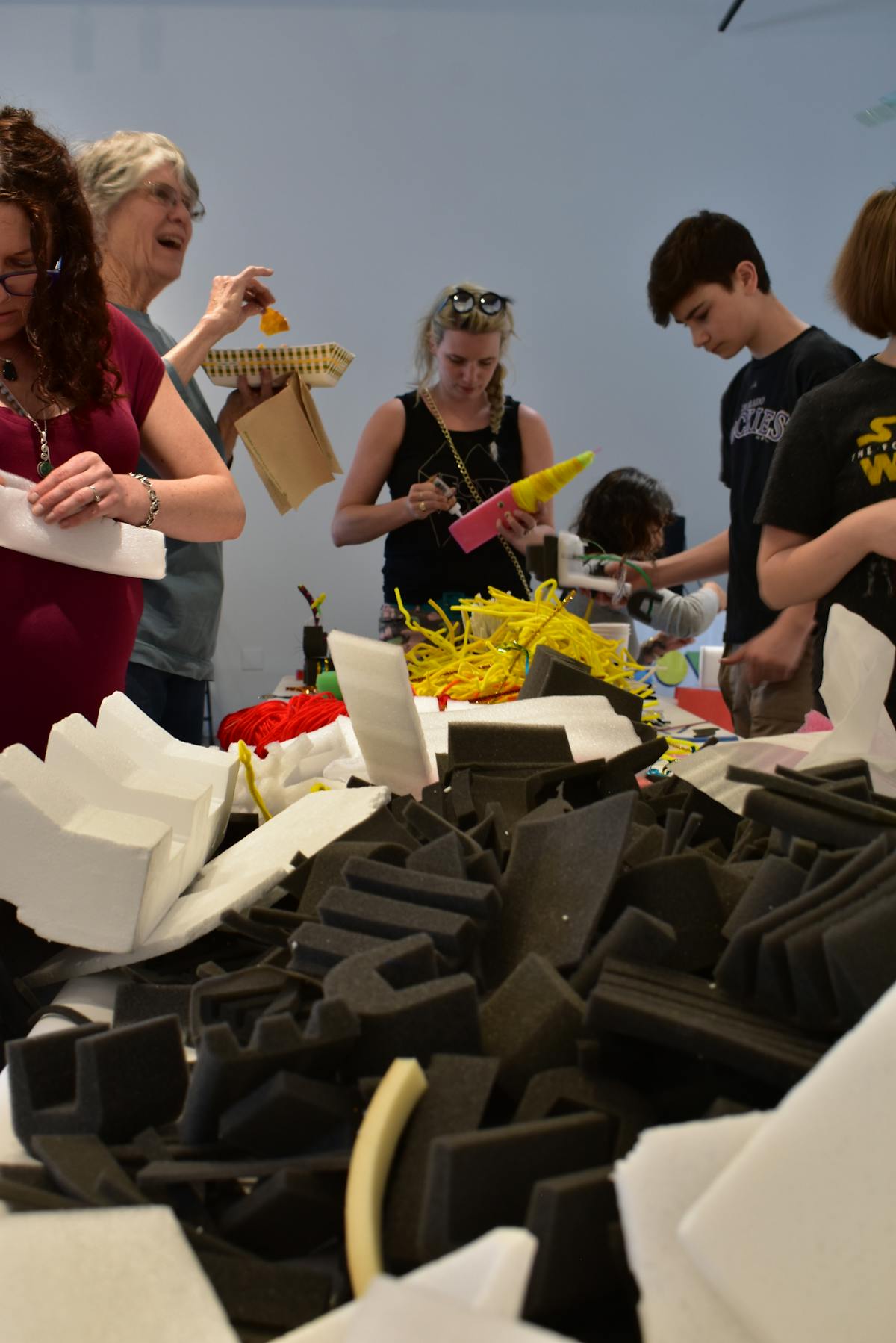 The sun was shining, the nachos were flowing and a hearty crowd of cool kids eagerly gathered to craft their own Meow Wolf Monsters and shrinky-dinks. The Meow Wolf Maker party at Redline Denver gave kids, and the eternally-young, the opportunity to make slime, create paintings together and craft anything their hearts desired out of shiny, computery and foamy materials. Illegal Pete's provided a nacho bar, which was packed with people each time the photographer attempted to take a photo of its deliciousness.
Thanks to Meow Wolf for inviting us, for Redline Denver for hosting, and for all the artists, tiny and full-grown, who made the party a smashing success. Check out our photo gallery in which one party goer's silly hat made the rounds to different party guests. Nice work on the hat, Caleb! (He's the one in the black and white shirt).